Amazon Message Archive

Fighting Dolls 9
The Ultimate Defeat
Feb Mon 03, 2020
Hey ho!
I´m quite happy about the nice feedback about the "FightingDolls"!
So here´s my latest creation:
"THE ULTIMATE DEFEAT"
is a huge photoset with over 600 pics in the style of a comic strip.
The figures do not only show sexy poses, but also interact with each other.
PLOT:
Cassandra is the leader of a rebellion against Queen Athena.
But she lost the decisive battle and got captured together with the last of her warriors.
Now is the day the renegade warriors receive their punishment.
Cassandra expects to be executed, but she demands mercy for her warriors...but the queen has other plans!
It turns out that she is a truly sadistic bitch who enjoys to watch her enemies being slaughtered.
Some of the brave amazons appreciate death as their unavoidable fate - while others´ behaviour is not so heroic...
It is available in 2 versions:
Version 1 contains the full photoset with 623 pics.
Version 2 contains the full photoset and 4 animated GIFs that show all the kills in sequence.
Also I added a folder with all 623 pics in small resolution and without the speech bubbles - for those of you who like to create your own GIFs out of them!
LINKS:
version 1 - only the comic-strip photoset:
Ultimate Defeat Trailer - Version 1
version 2 - the full comic strip + bonus footage:
Ultimate Defeat Trailer - Version 2
This photoset is created in the style of a comic strip, with individual interactions between the characters from the beginning to the end.
WITH BONUS FOOTAGE:
Also included are 4 animated GIF-files, and all pics in 400x600 pixel without speech bubbles - for those who like to create their own GIFs.
It´s a huge thing with 623 pictures!
Producer: FIGHTING DOLLS 623 pics + 4 animated GIFs 2000 x 1333 pixel FEB 2020
Keywords: dolls, topless, arrows, belly, navel, breast, sword, stabbing, impaling, tied up, dead, blood, bare feet
The Automatic Slideshow Image Changes Every 4 Seconds
1 / 6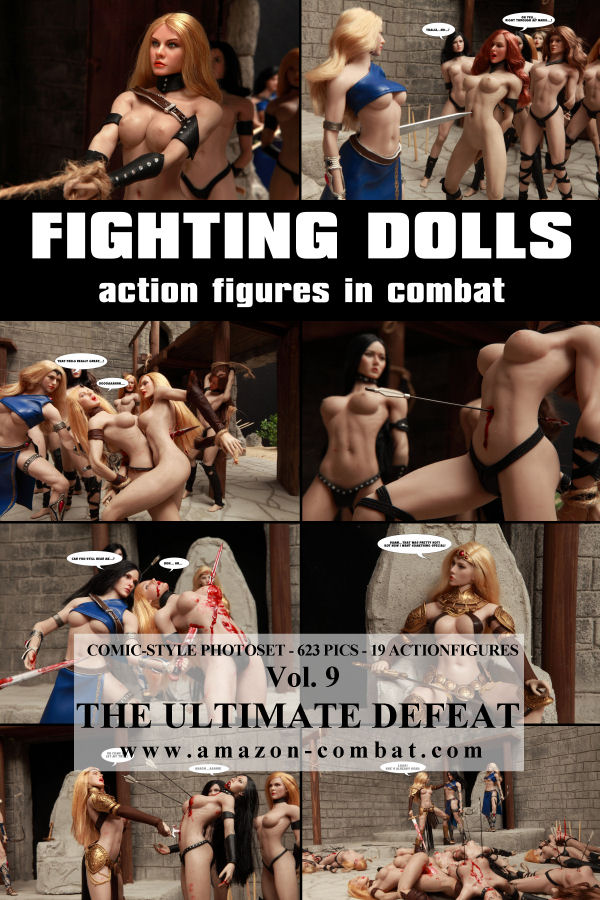 2 / 6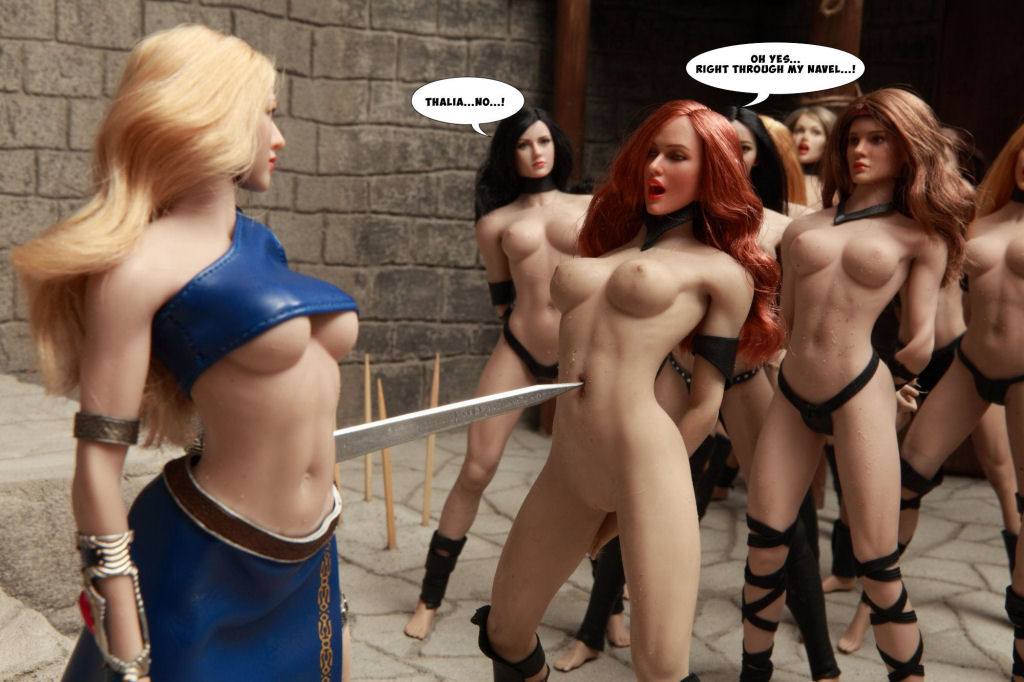 3 / 6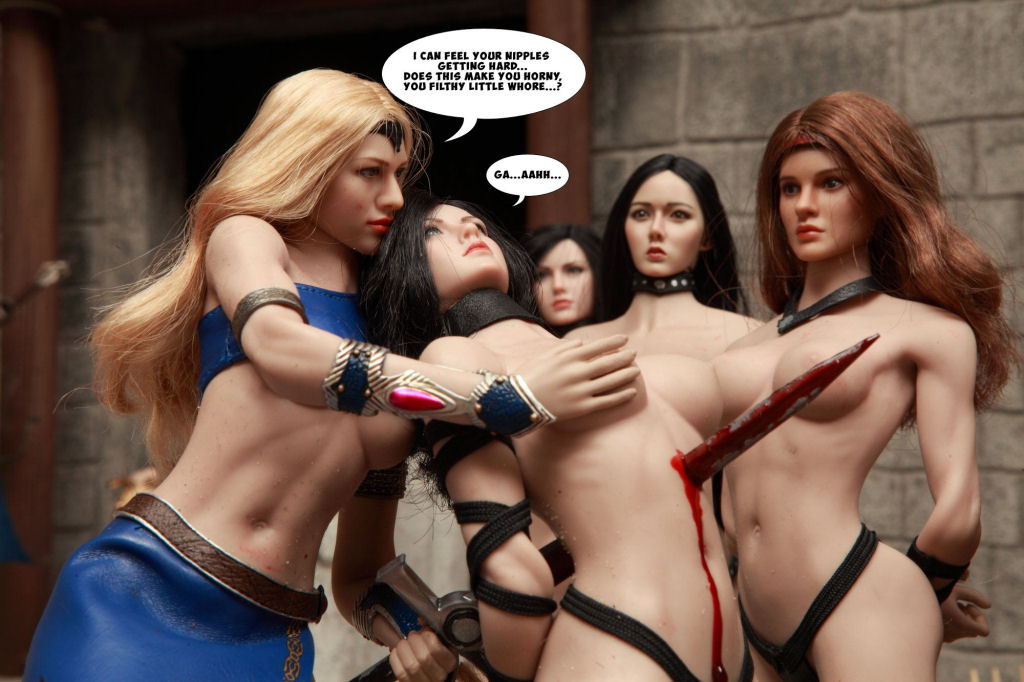 4 / 6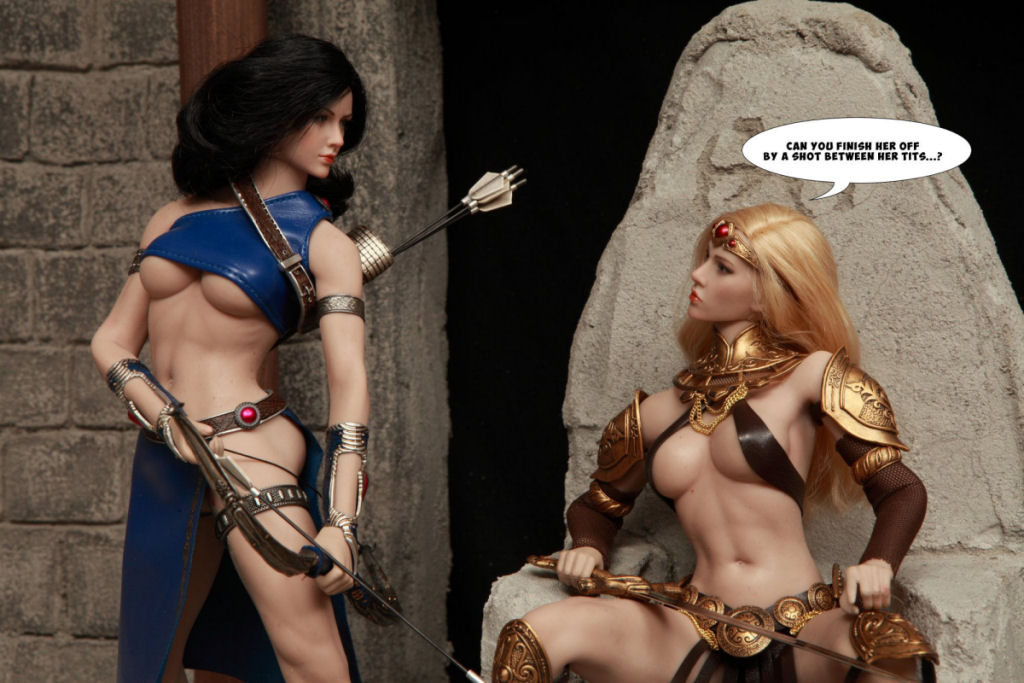 5 / 6
6 / 6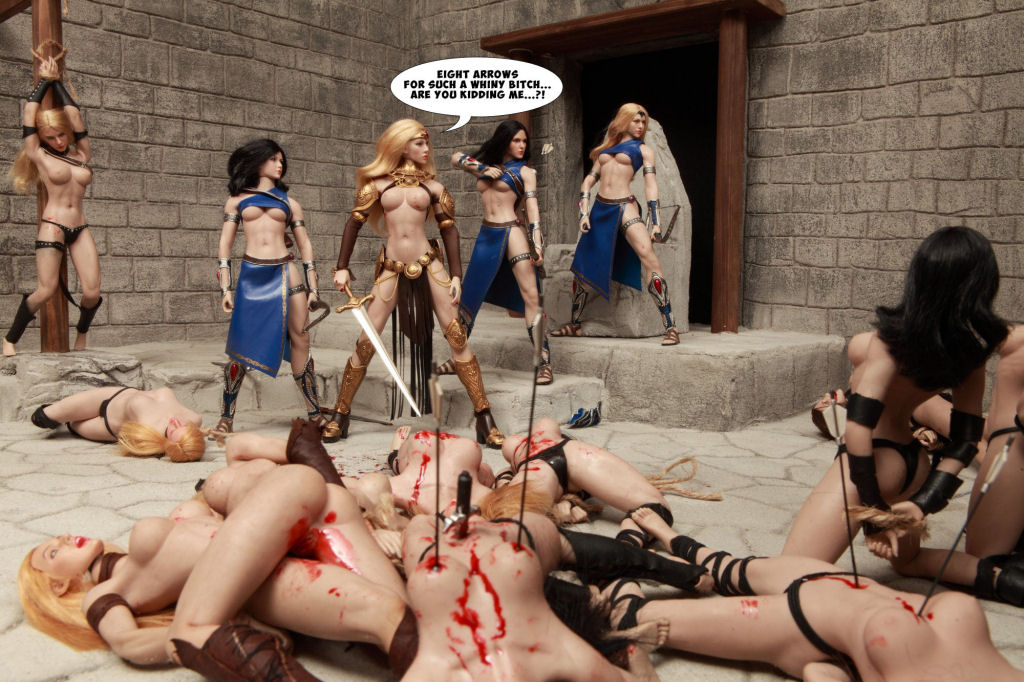 ---
Have Fun!
Olaf & Team